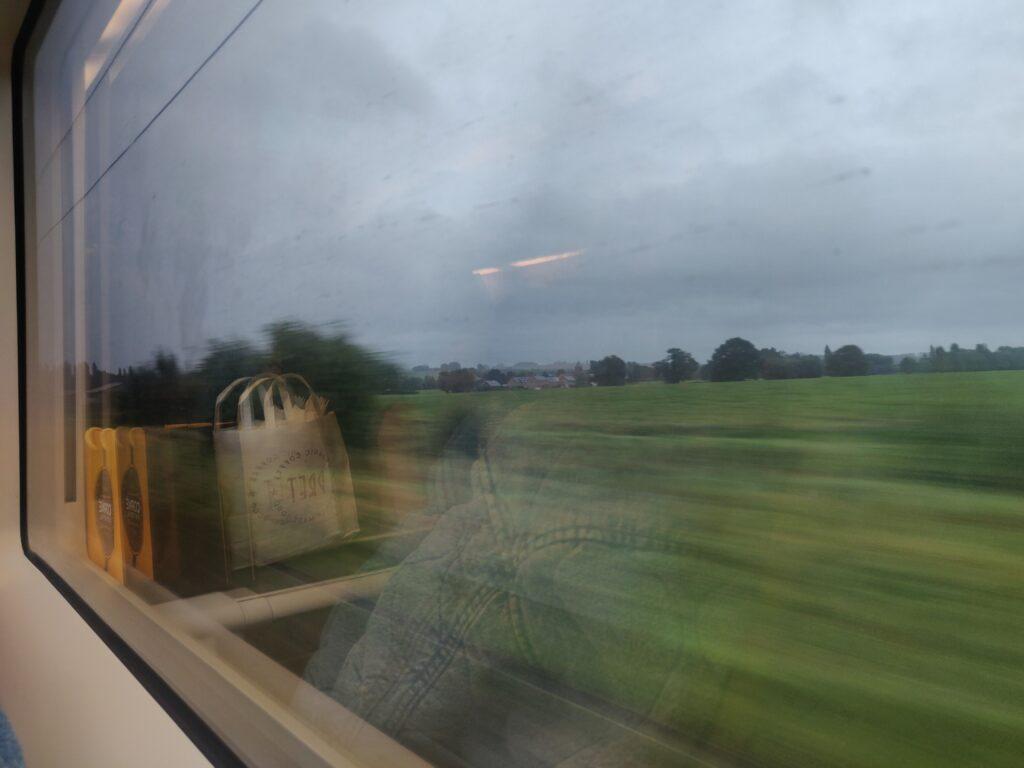 If you've been following my writing for a while, you might not be surprised to learn that I'm currently on the Eurostar. I shift across from London and Brussels regularly, in fact this is the second time I'm in the UK this month.
I'm attending another three-day intensive around personal development. Each time I attend, I find new ways in which I can deepen my understanding about myself and the world. This time, I want to go with nothing to prove, nothing to take and no one to impress.
Instead, I want to really live into being fully present and receiving the learning opportunities. The fact I'm doing this is illustrative of how much I enjoy different things. And why not? After all, there are many rich experiences to enjoy in life. Nonetheless, what has become apparent has been the way in which this makes it hard to keep track of my priorities, with the risk of spreading myself thin.
On the one hand, I write here about personal development and attend many seminars. On the other hand, I am a policy professional living and working within the EU bubble focussing on the decarbonisation of industry. Last year, I dedicated myself to finish my first non-fiction book, whilst last week I did my first pole dancing class.
I know I'm not the only one who enjoys many different things. But what I'm also seeing is that I am reaching a good level in many different paths, rather than excellence in one. One answer that people told me was that I needed to focus. Rather than doing so much, I should just put all that energy into a single place.
Honestly, I think this works for some people, but for me the model doesn't really fit. One of my great skills is being able to pick up things quickly, and my natural curiosity is a gift to the world. I'm also seeing that there are examples of people who do multiple things and are highly successful – so why can't I do this? I've spent enough time being told that I have to choose, but often these are from people whose natural tendency is to be more single minded. Whilst I have no judgement on this way of living, their style doesn't really satisfy what I want from life.
I had an extremely powerful insight this week. Rather than narrowing down my options, I can instead see the different paths I'm following and allow them to converge. I'm a bit embarrassed to say this. I cannot believe it has taken me this long to realise this thing which seems very obvious. For the last few years, I've seen my personal development journey and coaching as a side hustle. I've treated it as something completely separate to the work I do as a policy professional.
The massive insight has been realising that these two paths do not need to be separate, but can be one and the same. In fact, if I keep treating them as separate, I'm more than likely doomed to mediocrity in both. I want to make a massive positive impact in the world. That's what drew me into the world of policymaking and public service in the first place. But when I found the limits to the change I could make, I found a different path – how I could support people through their own personal development journey.
What's become really apparent to me is that these can be much closer aligned than what I am doing right now. The more I can help people bringing the spiritual side in the way we create our policies, the more we can have more humane and effective governance. Living and working in Brussels, I know how sorely this is needed. I also know that with all the work I've done on myself tied in with my experience of policymaking, I am uniquely placed to do this work.
We can forget that we are one single being. The same person who goes to work is the same person who comes home. The person who plays sports on the weekend is the same one watching TV. The more we can bring the different elements of ourselves together, the more we can see our life path clearly. And I don't know anyone who doesn't want more clarity in their life.
As someone who has recently struggled to see the path, this is a real gamechanger.
Sign up to receive your weekly newsletter with blogs and podcasts!